Career Counseling Programme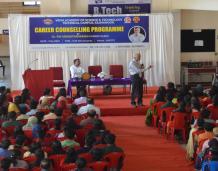 VAST TC organized a Career Counseling Programme on 11th April, 2023. The programme started at 9:30AM with a prayer song by the students of VAST TC. After the prayer the program was formally...
Patent Published from Department of CSE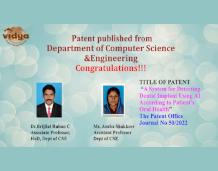 Dr.C. Brijilal Ruban (Asso.Prof & HoD,CSE) and Ms. Ansha Shakkeer (Asst.Prof-CSE) published a patent entitled "A System for detecting Dental Implant Using AI According to patient's Oral Health", The...
Excellent win in B.Tech exam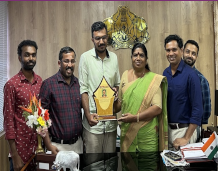 Hon'ble Minister Smt. J Chinchurani felicitated Vidya Engineering College 2018-2022 mechanical engineering student Mohammad Arif, who scored well in the B.Tech examination. Mohammad Arif is among the...
Patent published from the Dept. of Applied Science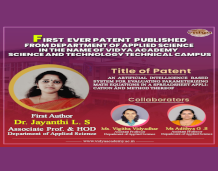 The department of Applied Science published a patent titled "An Artificial Intelligence based system for evaluating parameterizing math equations in a spreadsheet application and method thereof"...
KTU A ZONE Men's Kabaddi tournament- Champions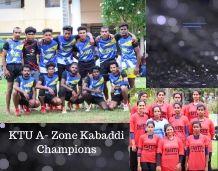 KTU A ZONEn Men's Kabaddi tournament- Champions- VAST TC